Saxmundham Community Orchard
The Community Orchard is located at the far end of the Memorial Field on Rendham Road. It was planted by Greener Sax and is now maintained by our Green Team. As well as areas of native hedging, grasses and wildflower, the Community Orchard boasts 56 fruit trees. The public are welcome to help themselves to the fruit when it is in season. The area is popular with walkers and wildlife alike.
For more information on what trees (and fruit) you will find in the orchard, read our cultivar list below.
1. Pear: Pyrus Communis, Conference
2. Pear: Pyrus Communis, Concorde
3. Pear: Pyrus Communis, Concorde
4. Pear: Pyrus Communis, Louise Bonne of Jersey
5. Apple: Malus Domestica, Red Pippin
6. Apple: Malus Domestica, St Edmund Pippin
7. Apple: Malus Domestica, St Edmund Pippin
8. Apple: Malus Domestica, Sturmer Pippin
9. Pear: Pyrus Communis, Louise Bonne of Jersey
10. Pear: Pyrus Communis, Concorde
11. Gage: Prunus Domestica (sub-species Italica), Old English Gage
12. Cherry: Prunus Cerasus, Morello
13. Cherry: Prunus Cerasus, Morello
14. Plum: Prunus Domestica, Victoria
15. Gage: Prunus Domestica (sub-species Italica), Cambridge Gage
16. Plum: Prunus Domestica, Czar
17. Plum: Prunus Domestica, Victoria
18. Cherry: Prunus Cerasus, Sunburst
19. Cherry: Prunus Cerasus, Lapins
20. Plum: Prunus Domestica, Coes Golden Drop
21. Plum: Prunus Domestica, Coes Golden Drop
22. Cherry: Prunus Cerasus, Lapins
23. Cherry: Prunus Cerasus, Sunburst
24. Quince: Cydonia Oblonga Vrangja
25. Quince: Cydonia Oblonga Champion
26. Damson: Prunus Domestica (sub-species Italica), Merryweather
27. Quince: Cydonia Oblonga Champion
28. Quince: Cydonia Oblonga Meeches Prolific
29. Quince: Cydonia Oblonga Champion
30. Quince: Cydonia Oblonga Vrangja
31. Damson: Prunus Domestica (sub-species Italica), Merryweather
32. Quince: Cydonia Oblonga Champion
33. Quince: Cydonia Oblonga Champion
34. Quince: Cydonia Oblonga Meeches Prolific
35. Plum: Prunus Domestica Czar
36. Gage: Prunus Domestica (sub-species Italica), Cambridge Gage
37. Cobnut: Corylus Avellana, Webbs Prize Cob
38. Cobnut: Corylus Avellana, Webbs Prize Cob
39. Gage: Prunus Domestica (sub-species Italica), Old English Gage
40. Cobnut: Corylus Avellana, Webbs Prize Cob
41. Pear: Pyrus Communis, Concorde
42. Pear: Pyrus Communis, Packhams Triumph
43. Medlar: Mespilus Germanica
44. Pear: Pyrus Communis, Packhams Triumph
45. Medlar: Mespilus Germanica
46. Apple: Malus Domestica, Discovery
47. Apple: Malus Domestica, Discovery
48. Apple: Malus Domestica, Cox's Orange Pippin
49. Apple: Malus Domestica, Sturmer Pippin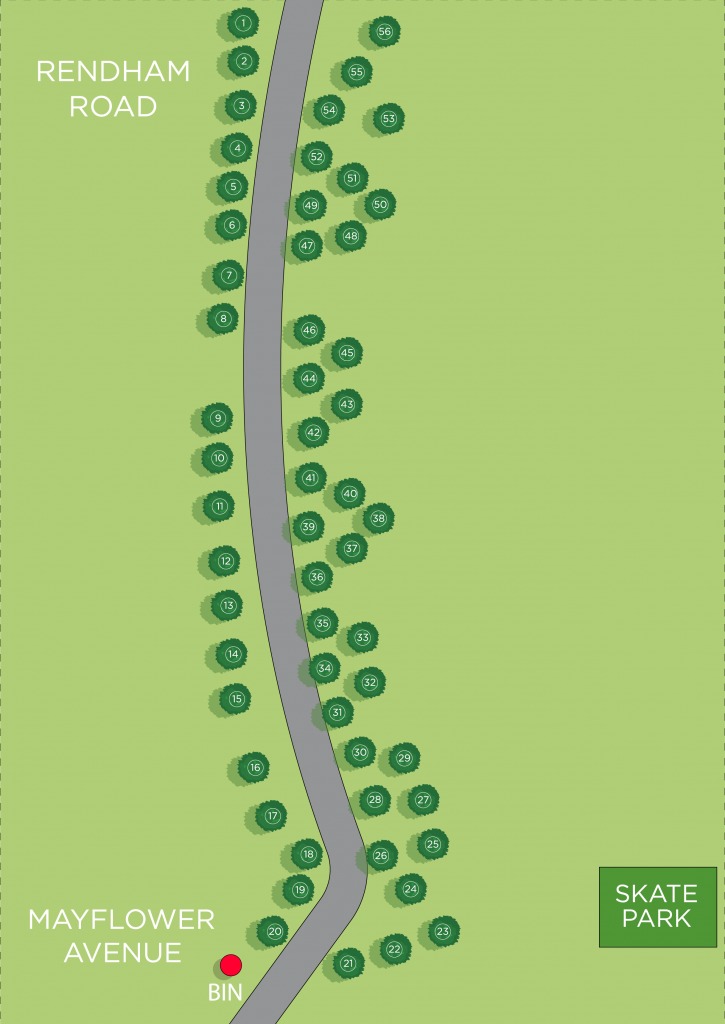 50. Apple: Malus Domestica, Egramont Russet

51. Apple: Malus Domestica, Spartan
52. Apple: Malus Domestica, Crown Pippin
53. Pear: Pyrus Communis, Beurre Hardy
54. Pear: Pyrus Communis, Beurre Hardy
55. Pear: Pyrus Communis, Beurre Hardy
56. Pear: Pyrus Communis, Conference