Events Diary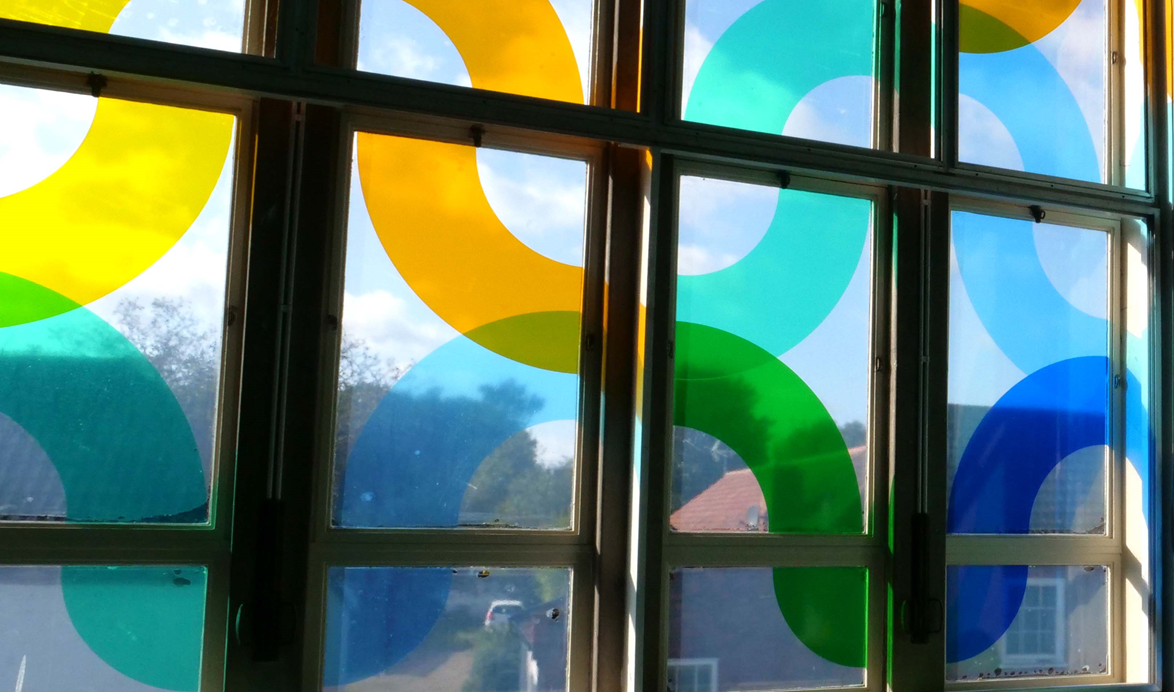 Connection Points
October 30, 2021 @ 12:00 pm
-
4:00 pm
PRESS RELEASE
A new dynamic Art Installation transforms the windows of former telephone exchange on Saxmundham High Street: Connection Points by Fiona Grady  
Opens Saturday Oct 30th 12-4pm
The Art Station is working with artist Fiona Grady, to create a largescale public-facing art installation in which coloured vinyl transforms the windows of The Art Station building into a public facing artwork right on the high street in Saxmundham.  Inspired by the building's former life as a telephone exchange, a series of curving arcs like colourful wires weave their way across the window panes:; intersecting, overlapping and connecting with the architecture.
The transparent coloured vinyl acts like stained glass, diffusing light and casting glowing shadows into the building which will shift as the light changes throughout the day. At night time when the building is lit from within, the windows will become a lightbox of colour for all passers-by to observe and enjoy. The installation can be seen from the exterior and interior, making it accessible to those in the local community and drawing people into the building to engage further with the project. The Connection Points installation has a magical and transformative quality defining the building and the character of Saxmundham creating a sense of public pride and personal connection with the project.
Fiona is working with our young Programme Assistants, local volunteers and students from University of Suffolk to create this intricate hand-made installation that opens to the public on Saturday 30 October 2021.
Opens Saturday 30th October 12-4pm. All Welcome.
The installation is open to the public on Saturdays 12-4pm, (or other days by appointment,) from Saturday 30 October – Saturday 3rd December  2021.
It can be viewed from the outside for the next six months until April 2022.
Address:
The Art Station
48 High Street, Saxmundham
IP17 1AB