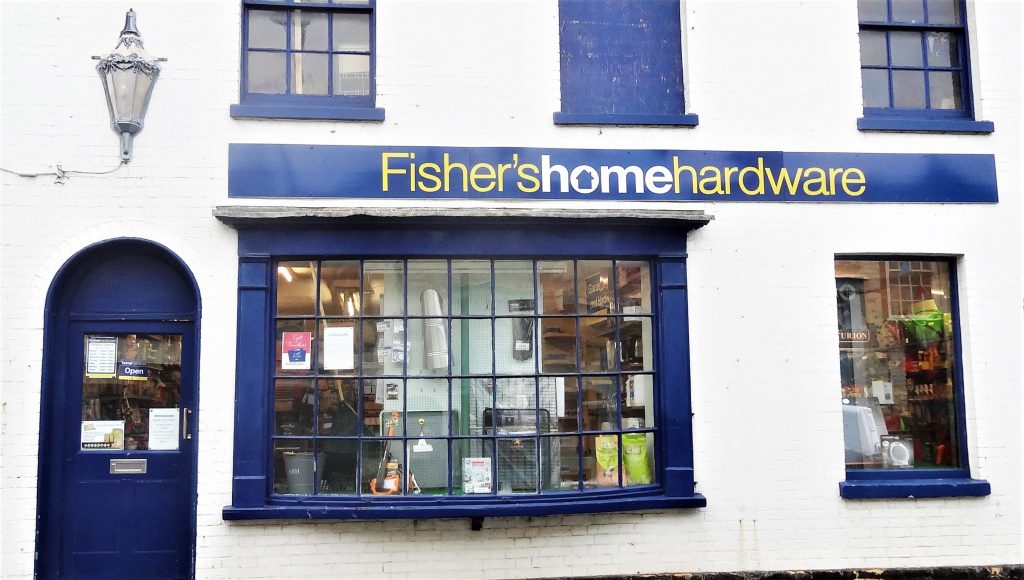 Hardware & household goods

Fishers Home Hardware
Address: 39 High Street, Saxmundham
Suffolk, IP17 1AJ
Opening Hours: 8.30 am – 5.00 pm, Monday to Saturday
tel: 01728 602154
email:
web: fishershomehardware.co.uk
Facebook: Click here
Fishers Home Hardware has been a fixture on the High Street and in the Market Place in Saxmundham for generations. We've built a strong reputation for high quality hardware, homeware and garden products at low prices. Whether you're looking for a kettle, some gloss paint or an electrical extension lead you'll find it here. It's amazing just how many different products there are all under one roof, conveniently located in the centre of Saxmundham.
The shop sits between the High Street and the Market Place which means it has two shop fronts and a wealth of products on display. Where else could you buy a poly tunnel, a mug tree and a toilet seat in the same place?
Fishers Home Hardware is the shop of choice for many local customers who are in the know. Why not make it yours too?