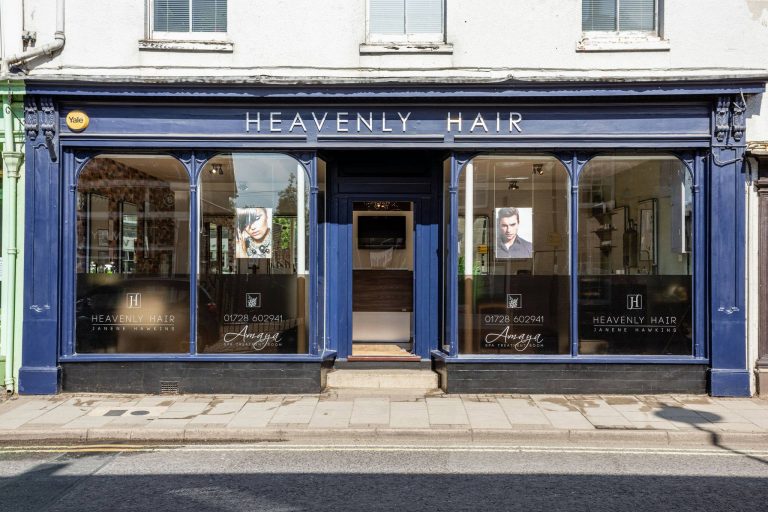 Address: 11 High Street, Saxmundham
Suffolk. IP17 1DF
Opening Hours: 
Monday: 9:00am – 5:00 pm
Tuesday: 9;:00 am – 8:00pm pm
Thursday:  9:00 am – 18:00 pm
Friday: 8:30 am – 5:00 pm
Saturday: 8:30 am – 3:00 pm
tel:  01728 602941
Email: janene@heavenlyhairstyling.co.uk
Website:  https://www.heavenlyhairstyling.co.uk/
Heavenly Hair is an award winning hair and beauty salon in the heart of the Saxmundham high street.  The team of highly experienced stylists and beauty therapists use the best quality products and ensure customers feel relaxed, pampered and leave feeling fantastic.
Find Heavenly Hair on social media