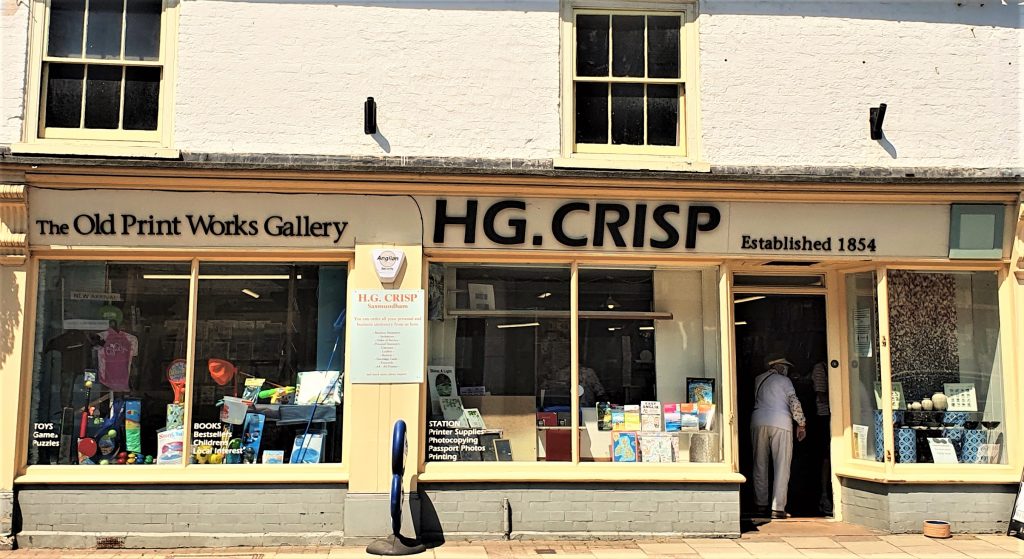 General stores & newsagents
Find H. G. Crisp on social media
Address: 27 High Street, Saxmundham
Suffolk, IP17 1AF
Opening Hours: Mon – Fri 7:00 am – 4:00 pm, Sat 7.00 am – 2 pm, Sun 7.00 am – 10 am
tel: 01728 602026
email: theoldprintworksgallery@hotmail.com
web: hgcrisp.co.uk
There's no place like HG Crisp stationers and print shop. Greetings cards, toys, art supplies are all available under one roof. It supplies daily papers, lottery tickets and office equipment. There's a well-stocked book department and if they don't have what you're looking for, they're happy to order it in!
Established in 1854, HG Crisp has been serving Saxmundham for 167 years. Whether you just want a few photocopies, some stationery for work or school, printer cartridges or a newspaper, why not drop by?
HG Crisp offer a Newspaper and Magazine delivery service which is available 7 days per week and fully customisable to your needs.