Every 6 weeks, we send out a newsletter with updates, news and local events.
To receive these updates straight to your inbox, sign up here:
Saxmundham Town Council newsletter: November 2022
Welcome to the Team, Katy: Our new Town Clerk
This month our new Town Clerk took up her position. Katy Bailey has a background in education and leadership. We're excited to welcome her to the Town Council!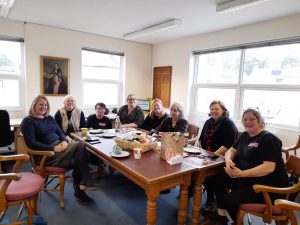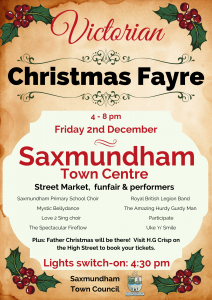 Come along to Saxmundham's Victorian Christmas Fayre
Saxmundham's Spectacular Christmas fayre is back for another year! Following its success last year, the Events Committee have been working hard to plan an event with even more pizazz this year.
The fayre will be held in the High Street, Fromus Square, Market Place and Market Hall. If you would like to book a stall for trading or a charity/community group, please follow the link below:
Re-Dedication of the Memorial Field a fitting tribute to WW1 fallen
For 100 years Saxmundham's Memorial Field has been a living tribute to our town's WW1 fallen. Back when it was originally gifted to the Town Council, there were plans to install commemorative gates so that visitors understood the story behind the field. This year, to mark the centenary, Councillor Tim Lock led a project to finally commission and install the gates, made by a Saxmundham craftsman, along with a fitting tribute garden.
After countless hours from our volunteer Green Team, plans from Chelsea award-winning garden designer Frederic Whyte have been realised with a new planting scheme, 25 memorial trees, new benches and commemorative plaques.
The Royal British Legion and Rev David Preece presided over a fitting ceremony to rededicate the field and unveil the bespoke ornate gates, along with the new garden.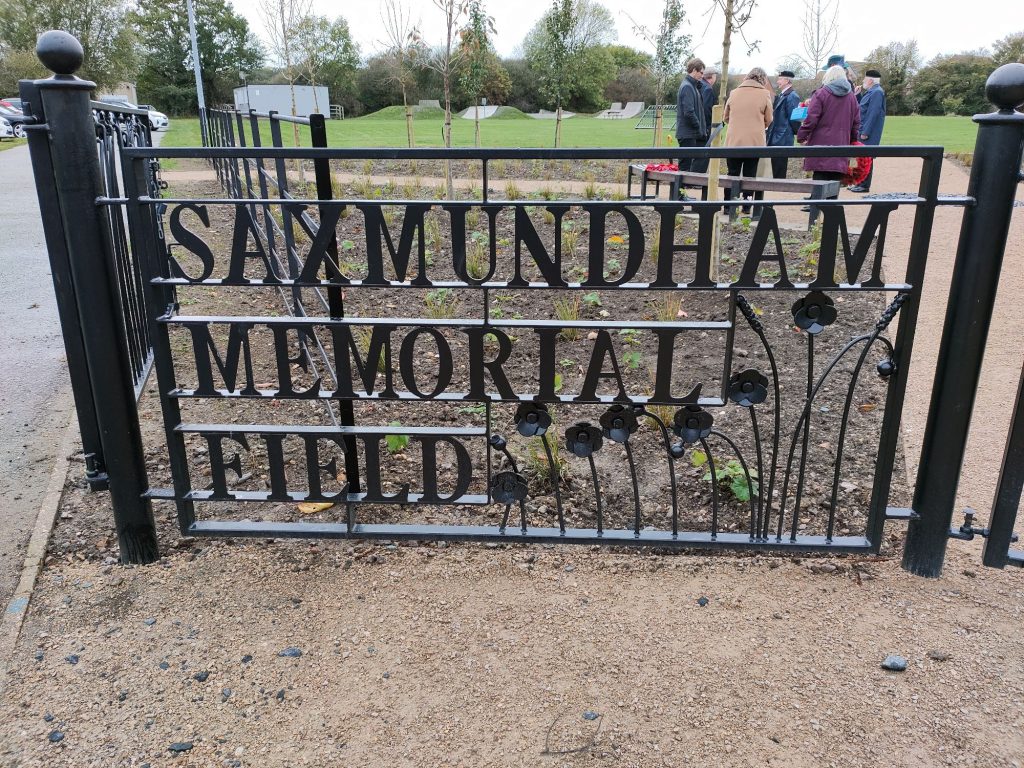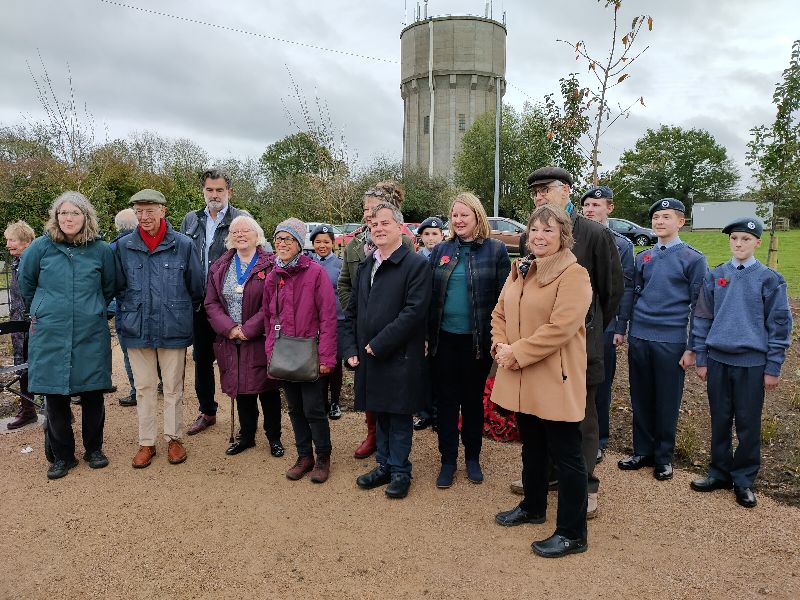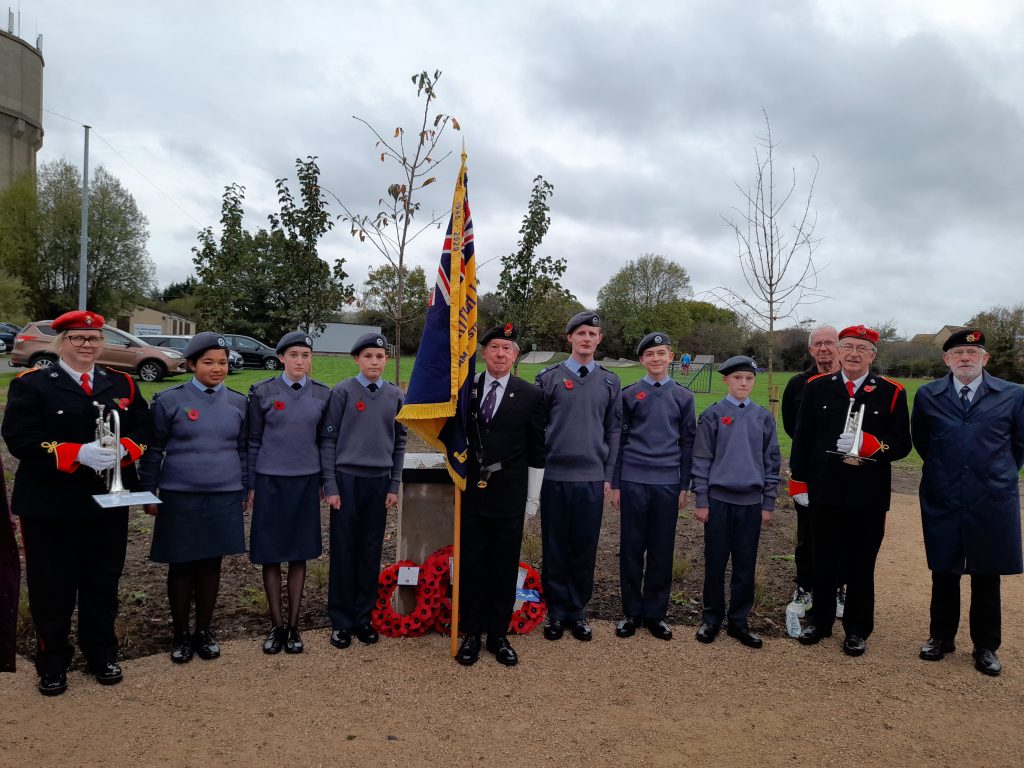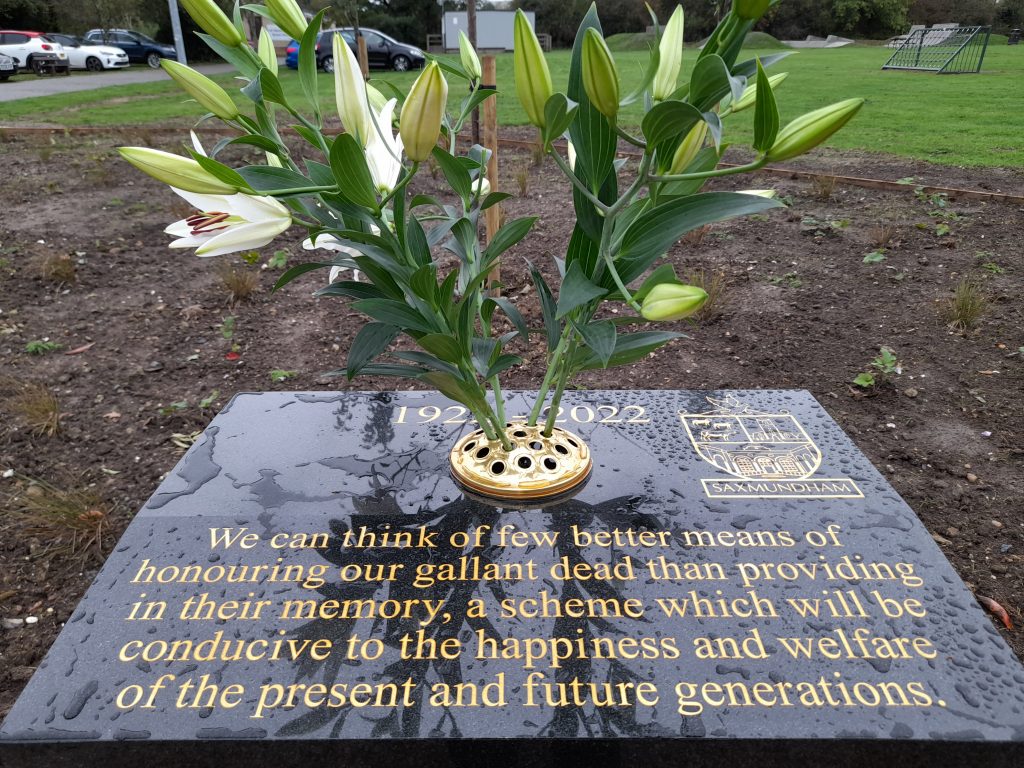 A little snippet of history, courtesy of Saxmundham Museum
During the last two years, the Museum's visitor numbers increased dramatically. Many were residents of the town who came to see us for the first time, surprised to find how much there was to explore and enjoy, and often commenting that they didn't know Saxmundham had a Museum.
We will be open for the Christmas shopping event on 2nd December between 4pm and 8pm and hope you'll drop in. If you're 'shopping local' for Christmas presents and are interested in the history of our town, then 'Our Story of Saxmundham', published by Saxmundham Museum is an ideal gift. We can accept orders by email at info@saxmundhammusuem.org.uk. or you can buy the book at Crisps shop on the High Street, for just £10.
In the meantime, did you know that Albion Mill was originally a much smaller building, but had to be raised in height when taller surrounding buildings were constructed and obstructed the wind? In 1858 it changed hands for the magnificent sum of £39 and many millers later was at different times a petrol station and a shop.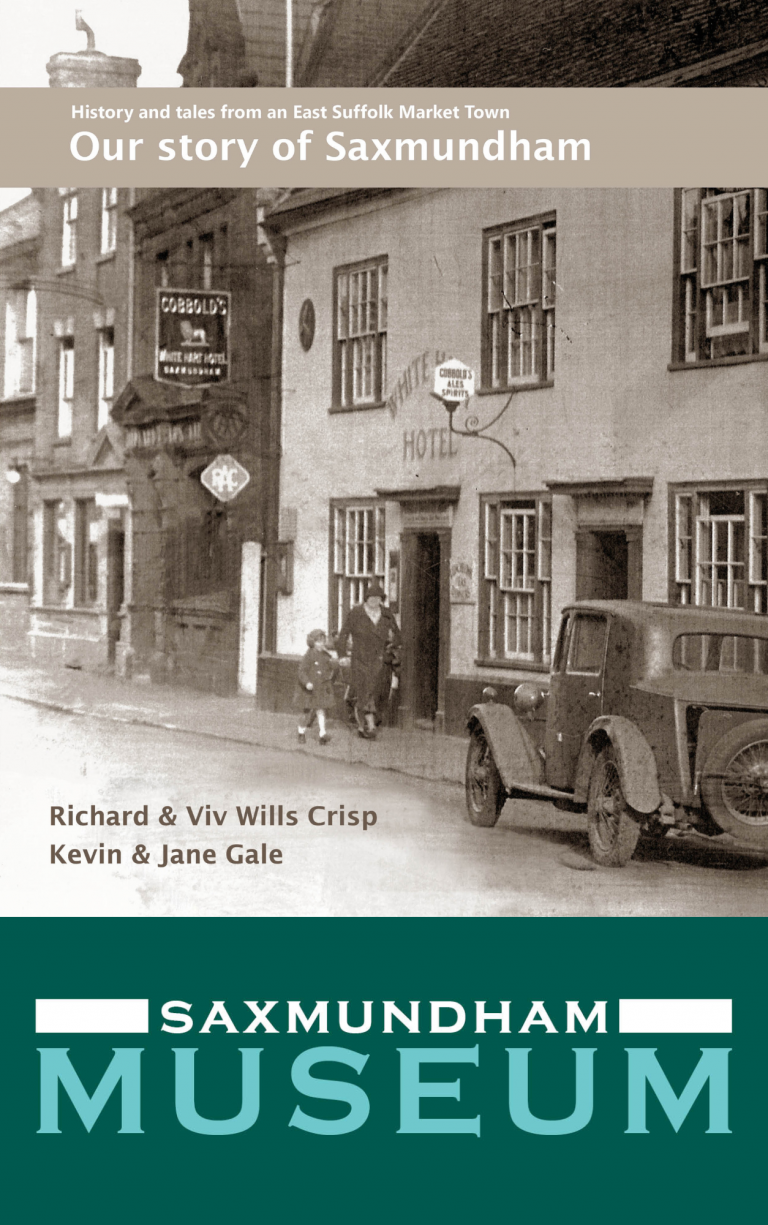 Friday 2nd December – Saxmundham Christmas Fayre, Saxmundham High Street.

Monday 12th December – Full Council Meeting, Market Hall at 7pm

Friday 17th & Saturday 18th December – Santa's Sleigh ride. Courtesy of IP17GNS, Santa will be visiting Saxmundham & the surrounding villages in his sleigh. See their Facebook Page for more details.

Monday 9th January – Full Council Meeting, Market Hall at 7pm