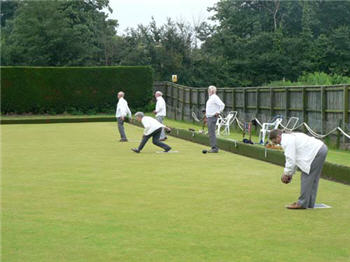 Address: Sports & Recreational Club, Carlton Park, Saxmundham
Suffolk. IP17 1AT
tel: 07716 884322 (Club Manager)
email: 
web: carltonpark.info/index.php/the-sports-club
The Saxmundham Sports & Recreational Club is a non-profit making charity which owns and maintains 27 acres of historic parkland known as Carlton Park. The majority of our funds are raised from the caravan and camping site which is licensed from April to the end of October each year. 
Our sporting facilities include a bowls green (full size county standard), cricket and football pitches, 3 all weather tennis courts (floodlit), boules pistes and an adventure playground for young children.
Within the Sports Club there are a number of playing Sections, each of which is dedicated to a particular sport. All Sections welcome new members, and to find out more contact the Club Manager at the on-site office, by telephone on 07716884322, or use the links above to their web sites.
Find The Sports Club on social media